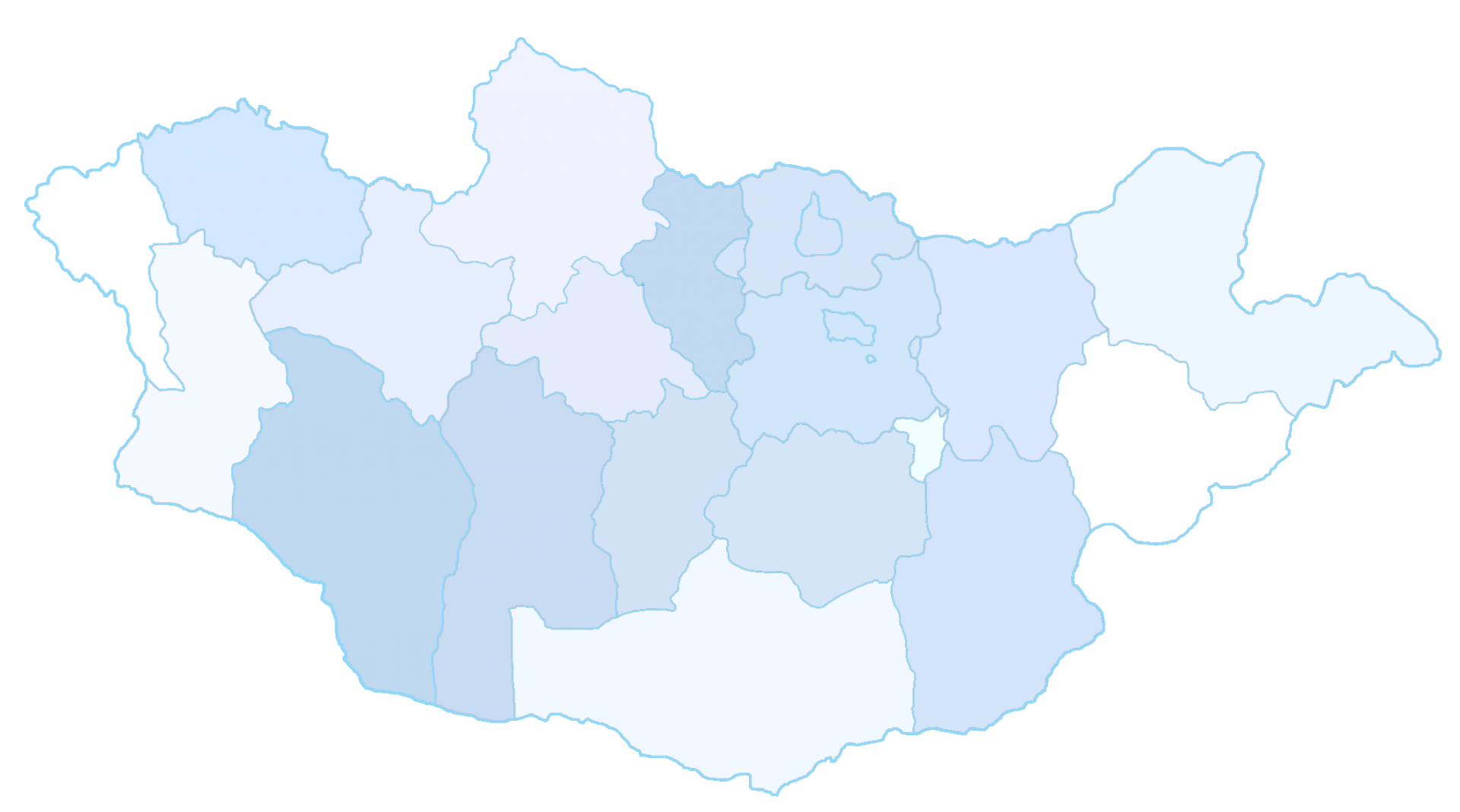 GOBI-ALTAI ALTAI SOUM HYBRID ENERGY SYSTEM
On August 1, the Asian Development Bank and the Government of Mongolia commissioned a hybrid energy system in Altai soum of Gobi-Altai province
It is one of the renewable energy projects supported under ADB's Upscaling Renewable Energy Sector Project, which will support 41 megawatts of distributed renewable energy systems. These subprojects will use a range of renewable energy technologies to supply clean energy and provide electricity and heat in geographically scattered load centers in the less-developed region of Western Mongolia. The project was approved in September 2018 with ADB loan financing and grant co-financing from the Strategic Climate Fund and Japan Fund for the Joint Crediting Mechanism.
This energy system consists of a 612 KWh solar power plant, a 3MWh battery system, and 300 KWA diesel.
"This new hybrid energy system will supply over 1,500 local residents, 350 households, and 25 organizations in one of Mongolia's most isolated soums with high-quality renewable energy using inexhaustible solar energy," said Deputy Minister of Energy M. Bayarmagnai.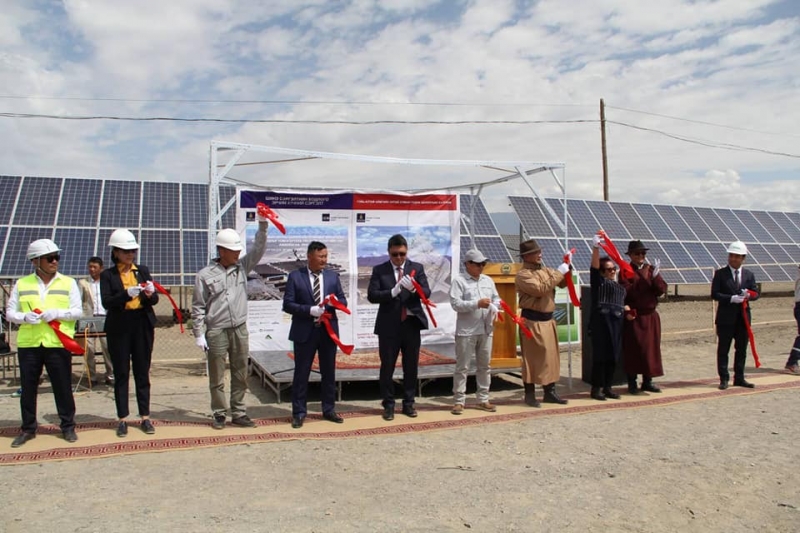 KHOVD-SUN SOLAR POWER PLANT 10MW
With the financing of the World Bank, the "Khovd-Sun" solar power plant commenced in the Myangad province of Khovd soum on May 23, 2022. The "Khovd-Sun" solar power plant can produce up to 17-22 million kilowatts per hour of electricity, meeting 10% of the country's western region demand which saves 3.4 billion tugriks of imported electricity from Russia.
Therefore it is the second major renewable energy source in Mongolia's western region, following the Durgun hydro-power plant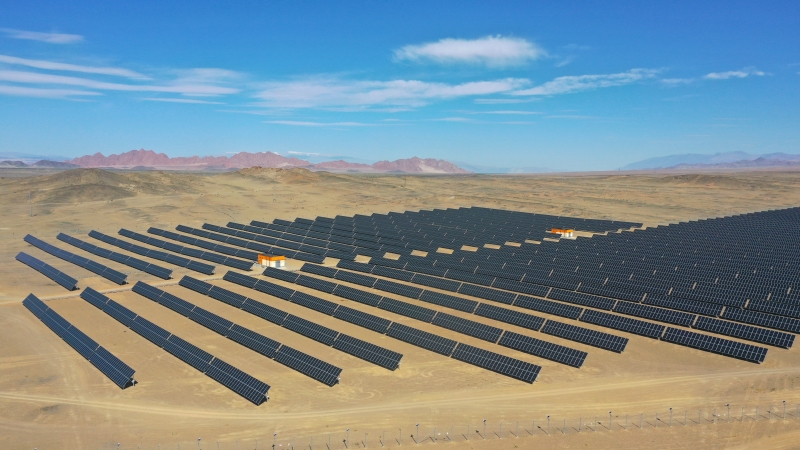 ---
SAINSHAND WIND PARK 55MW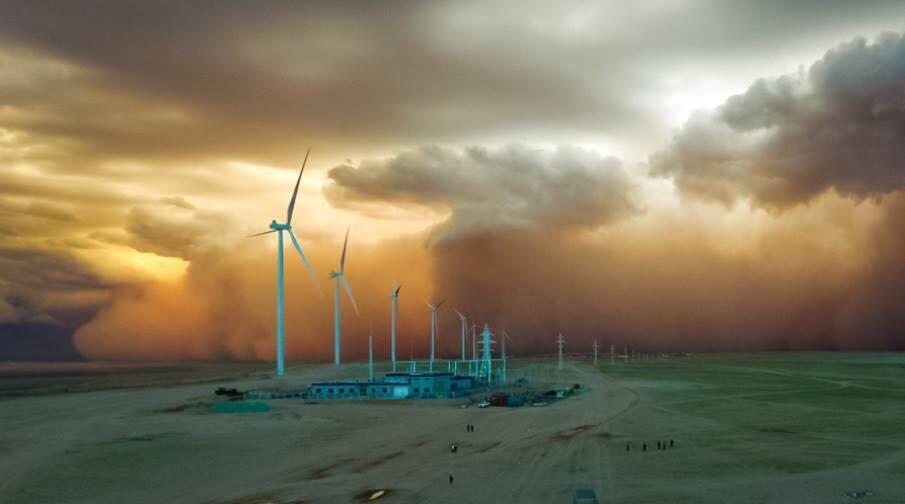 General
Project name: Sainshand Wind Park
Project Developer: Sainshand Salkhin Park LLC
Energy Off-taker: National Dispatching Center(NDC), National Power Transmission Grid(NPTG)
Location: 5 km north-east of Sainshand city, capital of Dornogobi province
Details
Average wind speed: ≥ 7,7 m/s at 80m
Capacity: 55MW
Total investment: $117,5 mln
Yearly output: 210 000 MWh
Commissioning: September 21, 2019
---
SALKHIT WIND FARM 50MW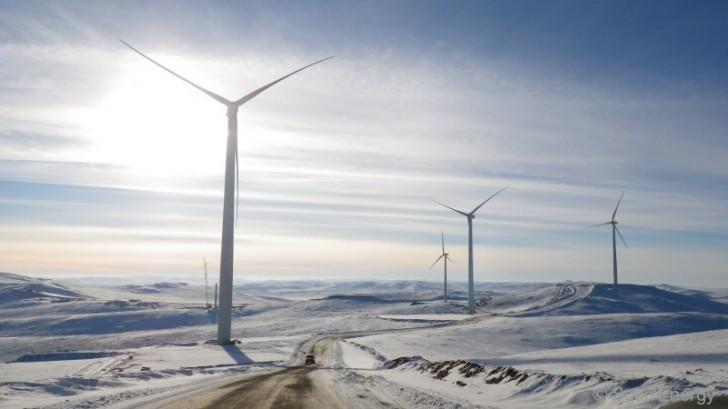 General
Wind farm name: Salkhit
Country: Mongolia
County / Zone: Töv
Localization
Latitude: 47° 9' 48.8"
Longitude: 108° 2' 22.3"
Geodetic system: WGS84
Precise localization: no
Details
Commissioning: 2013/07
31 turbines: GE Energy 1.6-82.5 (power 1 600 kW, diameter 82.5 m)
Hub height: 80 m
Total nominal power: 49,600 kW
Operational
Onshore wind farm
Developer: Newcom Group
---
MONNARAN SOLAR POWER PLANT >> 10MW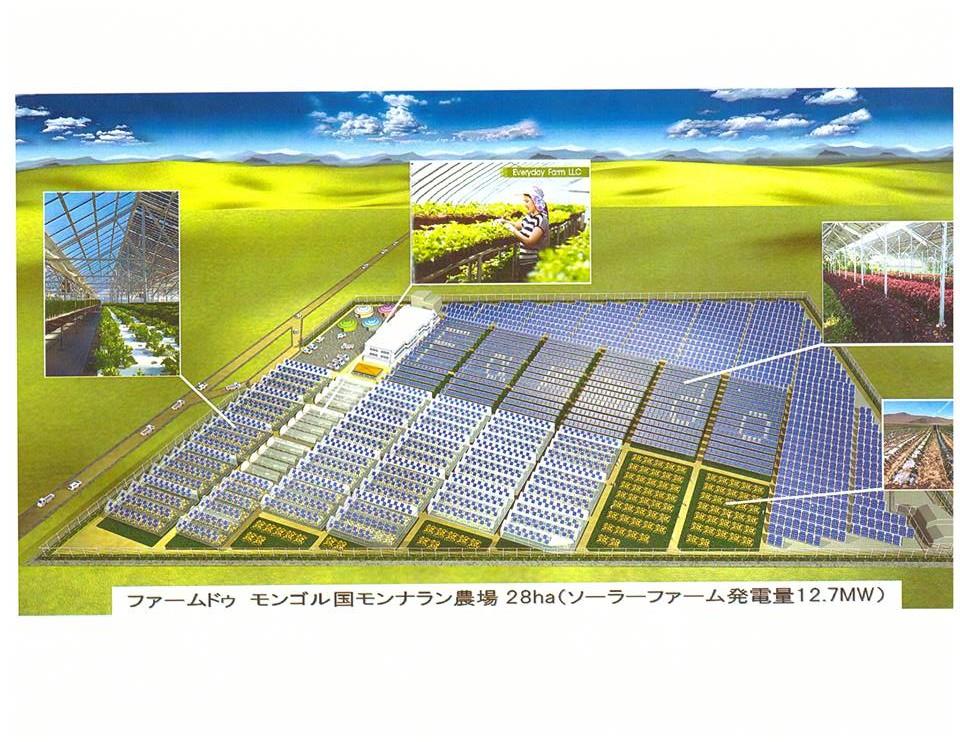 Ulaanbaatar /MONTSAME/ Operation of 'Monnaran' 10 MW solar power plant commenced on November 25, in Songino Khairkhan district.
In the frame of the 'Joint Crediting Mechanism (JCM) agreement established between Mongolia and Japan in January 2013, with the aims to reduce green gas emissions and decline the negative impact of traditional energy on the environment, the project has been implemented.
Supported by the Japanese Government, with an investment of USD 23 million from 'Farm du' company, the power plant's construction started in 2015 and installation of 46 thousand 848 solar panels, construction of 20 km overhead electric lines, and expansion of the Bayanchandmani substation was completed within the project. Through the Bayanchandmani substation, the power plant will provide energy to 23 thousand of households in the central region
Therefore it is expected to save 16.6 thousand tons of coal and 103.9 thousand tons of water consumption, and decrease 21.3 thousand tons of carbonic emission a year. "Hence it will give strong stimulus to reduce air pollution of Ulaanbaatar city", said R.Jigjid, CEO of Everyday Farm LLC.
---
DARKHAN SOLAR POWER PLANT 10 MW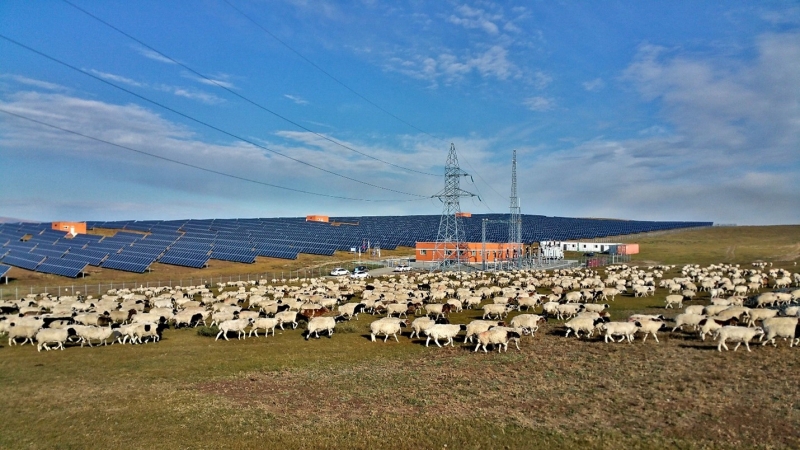 Mongolia's first large-scale 10 MW solar power plant project in Darkhan city. The "Darkhan 10 MW Solar Power Plant" project is jointly implemented between Solar Power International LLC and Sharp Corporation under the program of Joint Crediting Mechanism within the framework of the Low Carbon Development Partnership between Mongolia and Japan.
The project reduces GHG emissions equivalent to 12850 tons of CO2 per year, generates 16 million kWh of electricity, and supplies it to the central region's power grid. In 2017, an equivalent of 8947 tons of CO2 credits was issued.
---
BUKHUG SOLAR POWER PLANT 15 MW
The "Bukhug 15 MW Solar Power Plant" is a joint project between Tenuun Gerel Construction LLC from the Mongolian side and Sharp Energy Solutions Ltd from the Japanese side. The project is located in front of the new airport in Sergelen soum, Tuv province the operation started in June 2019. The project reduces GHG emissions equivalent to 18438 tons of CO2 per year, generates 24 million kWh of electricity, and supplies it to the central region's power grid. The project was also implemented by the Joint Crediting Mechanism between Mongolia and Japan.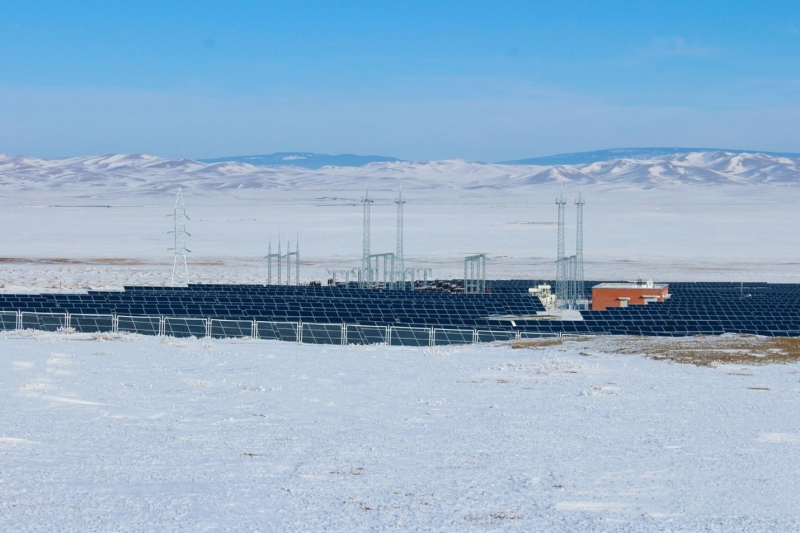 ---
SUMBER SOLAR POWER PLANT 10MW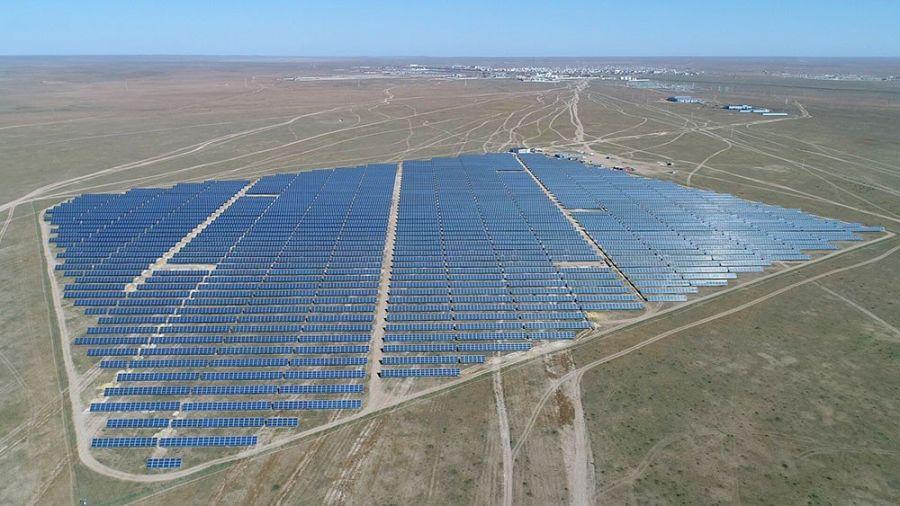 Ulaanbaatar /MONTSAME/ With funding of USD 17.6 million by Khas Bank, 10 mWt solar power plant was put into operation in Sumber soum of Gobisumber aimag. To implement the project, Khas Bank collaborated with Green Climate Fund, establishing a financial agreement in November 2017.
The solar power plant is calculated to supply 15.395 MW of electricity to an integrated power network while reducing greenhouse gas emissions by 12.270 tons and saving 171 million liters of water annually.
---
GEGEEN SOLAR POWER PLANT 15MW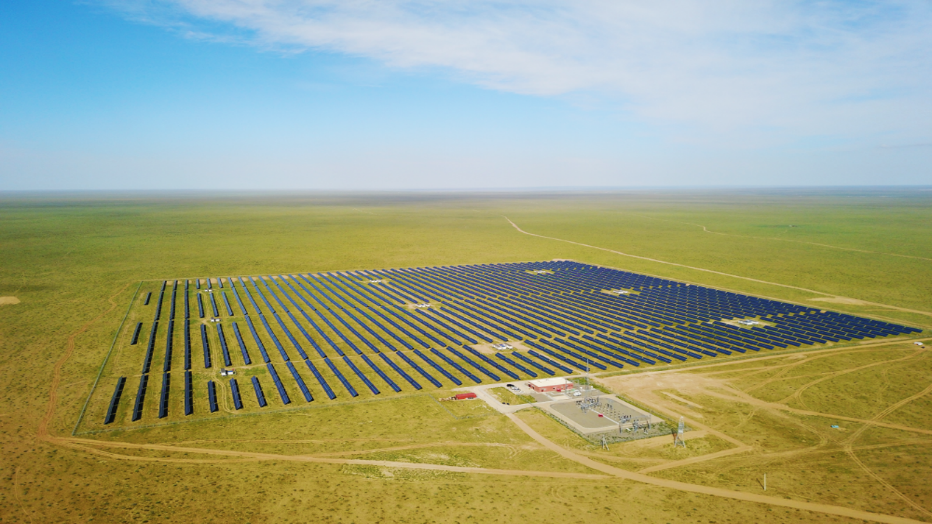 MCS International LLC effectively completed Zamiin-Uud Gegeen 15 MW Solar Power Plant Project, the largest solar project in Mongolia. The project is located in Zamiin-Uud Soum of Dornogobi Aimag. As a result of project implementation, the plant started to supply 28.6 million kV hours of clean energy to the central grid of Mongolia, on annual basis, using modern and innovative technology solar panels by Sharp Corporation, Japan.
The project was completed under an EPC contract agreement between Solar Tech LLC and the Consortium comprised of MCS International LLC and Sharp Corporation. The project scope included the development of each 320 V capacity 51,840 solar panels, 10/110 kV substation, and 6 km long 2 circuits 110 kV OHL in 45 ha total area.
---
TSETSII WIND FARM 50 MW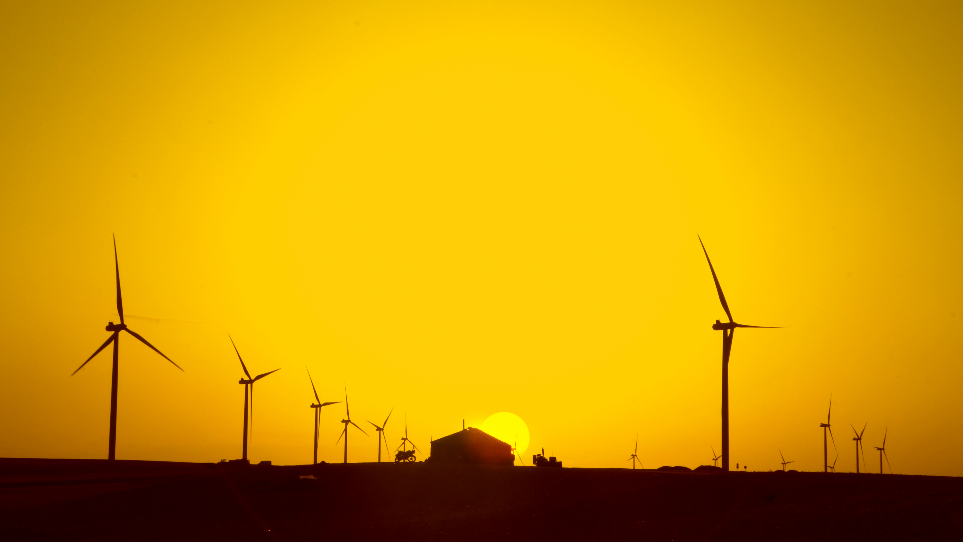 General
Wind farm name: Tsetsii
Country: Mongolia
Details
Commissioning: 2017/10
Total nominal power: 50,000 kW
Operational
Onshore wind farm
Owners: Clean Energy Asia/ND
---
GOBI SOLAR POWER PLANT 30MW